Burnt Weeny Sandwich
April 30, 1969
The Dilexi Series
KQED TV, San Francisco, CA
18 min. B&W and color
Includes (footage in order of appearance):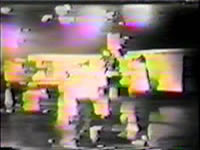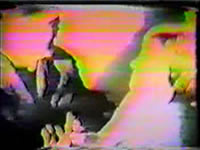 Music:
The credits on screen:
INTERCONTINENTAL ABSURDITIES
PREVENTS:
A FILM BY:
FRANK ZAPPA
BURNT
WEENY
SANDWICH
A BUNCH OF LITTLE PICTURES OF
THE MOTHERS OF INVENTION
GIRLS TOGETHER OUTRAGEOUSLY
WITH SPECIAL GUEST STAR
CAPTAIN BEEFHEART
& HIS MAGIC BAND
PHOTOGRAPHED BY:
FRANK ZAPPA
ED SEEMAN
RAY FAVATA
CAL SCHENKEL
BRUCE CLARK
HERMAN JAUK
LAURIE LEWIS
SPECIAL OPTICAL EFFECTS:
BURTON C. GERSHFIELD
PRODUCTION ASSISTANTS:
PETER MAYS
&
DAVE DAWDY
EXECUTIVE PRODUCER
HERB COHEN
MUSIC
COMPOSED
BY:
FRANK ZAPPA
MOSTLY
FROM THE
BIZARRE
REPRISE
ALBUM
UNCLE MEAT
PERFORMED BY
THE
MOTHERS
OF INVENTION
[7:33]
MEANWHILE IN ANOTHER PART OF THE MOVIE . . .
[18:03]
MASKING TAPE
---
Airings & Screenings
Sundial, January 9, 1970
Zappa film to get first live showing

Frank Zappa, formerly of the Mothers of Invention, will present his movie, "Burnt Weinie Sandwich" at 8:30 p.m., Sunday in the gymnasium. Admission is free, and according to Randy Quick, senator from fine arts and professional studioes, identification cards will not be checked at the door.

Zappa, acclaimed as a foremost expounder on pop culture in America, assembled the "Mothers" in 1965. The group, which has recorded five albums, disbanded recently.

"He wanted to devote his time to motion pictures," said Quick, "so the group broke up."

The event, sponsored by the Art Student Seminar, will feature the movie followed by discussion with Frank Zappa. Zappa, the founder of Bizzare Productions, first presented his movie on Channel 28 two months ago. Sunday's presentation is the first public screening at a college in California.

"Zappa grew up with the Great El Monte Stadium crowd," said Quick, "he lived his life withing that environment."

Considered a musical genius, Zappa brought the dated glamor of Ruben and the Jets to his music a few years ago. The Mexican-American flavor of his early life influenced his decision to make the "Mothers" into an early '50's bossa nova camaderie.
---
Notes & Comments
He showed eighteen minutes of his unfinished film Burnt Teeny Sandwich, sat down on a stool on the stage and quietly asked "Any questions?" Result: total British silence. To start the ball rolling, Frank explained a little about the film excerpt which featured short shots of the Mothers on stage and in recording studio, Motorhead having a fit on stage some eight years ago, and a Keystone-Cops sort of sequence of the group running round the Vienna woods, as the film ran sometimes fast, sometimes backwards. Zappa explained that the film was cut to fit the music, which was from the Uncle Meat album, and that it was part of twenty hours of film he has laying in his basement. The whole thing gave an impression of confusion through use of colour techniques, short shots, and the absence of a plot.
Bob Dawbarn, "Will Brum Ever Be The Same Again," UK, May 29, 1969
Transatlantic Records are releasing a new Mothers album to tie in with the [UK] tour.

"The record was going to be the soundtrack of a film we've been working on," said Zappa. "It's called Uncle Meat, but there's a small problem over 300,000 dollars which we need to finish it.

"We've taken some excerpts from the film and compiled an 18-minute trailer which we've called Burnt Weenie Sandwich. I shall have it with me when I come to Britain—if the customs men don't take it away."
Burnt Weeny Sandwich is actually owned by an organization called the Dilexi Foundation in San Francisco and they have the original of it. I don't know what they're doing with it.
MDec500157
Somewhere, I might still have an "underground" newspaper from the '60s that mentions 'Frank Zappa's latest short film "Burnt Weenie Sandwich" or something to that effect, which still puzzles me. Was there an aborted film with the orignal Mothers after the aborted original Uncle Meat?
Biffyshrew
The Burnt Weeny Sandwich film was completed. It's about 17 or so minutes long and consists largely of footage of the Berlin riot. It's been shown at least once since its initial five showings in 1970—I was fortunate enough to see it at the Pacific Film Archive showing a few years back.
A 20-minute film "Burnt Weeny Sandwich" was presented by Zappa on five occasions at San Fernando Valley State College (and again at Pacific Film Archives in Berkeley in 1991), but the film went no further. This film, about the Mothers in Germany, and another film about the same tour were offered to colleges to make up for cancelled Mothers shows.
Jon Naurin
Hard to describe, a hodge podge of various footage of the MOI, GTOs and Captain Beefheart. Some of it ended up in the Uncle Meat movie.
nacho hargman
regarding Burnt Weeny Sandwich, in addition to the showings listed on your page: Jon and Peter Hinds grew up in the SF Bay Area (they still live in Millbrae) and distinctly recall seeing BWS aired twice on KQED channel 9, the local PBS outlet. I guess that woulda been in 71 or so. You can ask them if you want: omnisonic[at]webtv.net.
Konrad
Subject: KQED 1969

For you lucky folk in NYC:

New York, New York: Whitney Museum Film and Video Department http://www.echonyc.com/~whitney/

SATURDAY, NOVEMBER 13, 1999

THE AMERICAN CENTURY FILM AND VIDEO PROGRAM: DILEXI, MARKOPOULOS

At 12 noon: The Dilexi Series. In 1969, The Dilexi Foundation commissioned artists to create a pioneering group of videotapes. The videotapes were made specifically for broadcast on television by KQED, San Francisco. This selection of four of the twelve tapes demonstrates the creative potential of the unique collaboration that developed in the late sixties between artists and network television. RITE OF GUERRILLA THEATER (Julian Beck and The Living Theater, 1969), THE EMPIRE OF THINGS (Philip Makanna, 1969), RIGHT ON (Anna Halprin, 1969) and BURNT WEENY SANDWICH (Frank Zappa, 1969).

contact the Film and Video Department at the Whitney Museum of American Art! at (212) 570-3617 or (212) 570-7754.
Screen shots from David Wills (October 19, 2003)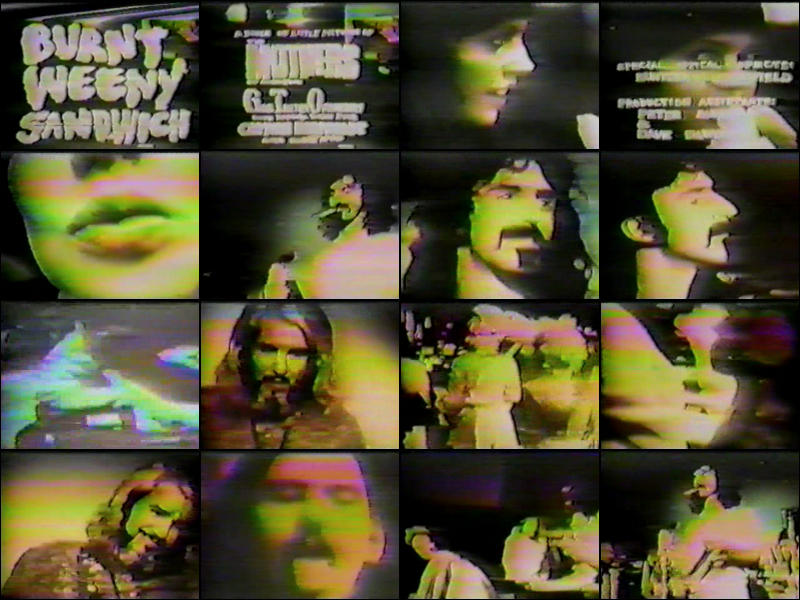 ---
Aired on KQED TV in 1969, the Dilexi Series represents a pioneering effort to present works created by artists specifically for broadcast. The 12-part weekly series was conceived and commissioned by the Dilexi Foundation, an off-shoot of the influential San Francisco art gallery founded by James Newman. Newman, who operated the Dilexi Gallery from 1958 until 1970, saw this innovative series as an opportunity to extend the influence of the contemporary arts far beyond the closeted environment of the commercial gallery.

Formal agreement was reached with KQED in 1968 with the station's own John Coney designated as series producer. No restrictions, regarding length, form or content, were imposed upon the works, except for Newman's stipulation that they be aired weekly within the same time-slot. Upon their completion, the 12 works were broadcast during the spring and summer of 1969.

Of the 12 artists invited to participate in the Dilexi Series, ten of them completed new works, and two, Andy Warhol and Frank Zappa, submitted extant works. The tapes and films are far-reaching in their approaches to the medium and the circumstance of the broadcast series. Some of the artists chose to intervene in the relationship of broadcaster and audience by broaching the subject of communications. [...]

Burnt Weeny Sandwich is another rarity. Created by Frank Zappa, the film, in one form or another, found its way into a larger work, Uncle Meat. Something of a high-speed home movie, Burnt Weeny Sandwich features the original Mothers of Invention, along with Captain Beefheart. This is one of the works that exists only within the Dilexi Series.

Once broadcast, the Dilexi Series was stored on the original 2" videotape masters, a now archaic video format. Some masters were transferred to a contemporary format in 1982 and presented at the S.F. Video Festival. Through the generosity of KQED, the last of the Dilexi Series was just transferred to an exhibition format. This marks the first time in 22 years that all the Dilexi tapes are available. [...]

BURNT WEENY SANDWICH
by Frank Zappa
broadcast: 4/30/69

Antics of the Mothers of Invention are further accelerated by heavily processed film footage. Zappa is seen performing music from the "Uncle Meat" LP. This work was completed about 10 years before MTV went on the air.

Music by Zappa, "mostly from Uncle Meat." Photographed by Zappa and others. Special Optical Effects by Burton C. Gershfield. Produced by Herb Cohen. With the Mothers of Invention, Captain Beefheart.

18:00 B&W and Color 16mm
Additional informants: Javier Marcote

Maintained by Román García Albertos
http://globalia.net/donlope/fz/
This section formerly maintained by Reverend Neve
This dog last modified: 2015-09-10