Flint
(Flint, LP, Columbia JC-35574, October 23, 1978)
Back In My Arms Again
You Got It All Wrong
Too Soon To Tell
Love Me Like You Used To
For Your Love
Keep Me Warm
One Of Me
Better You Than Me
Rainbow
You'll Never Be The Same
Produced by Don Brewer, Mel Schacher & Craig Frost
Don Brewer drums, vocals
Billy Elworthy guitar, vocals
Mel Schacher bass, guitar, vocals
+
Craig Frost keyboards
Frank Zappa guitar on "Better You Than Me" and "You'll Never Be The Same"
Todd Rundgren
Mark Chatfield
Ron Trombly
John Escosa II
Curt Johnson
---
Notes & Comments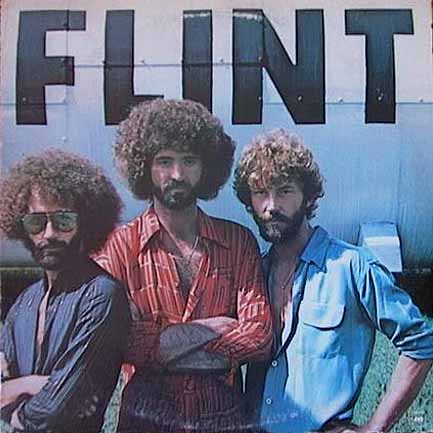 Flint

(LP, Columbia JC-35574, October 23, 1978)



What About This Album?
From: Patrick Neve
I don't know much about this band but apprantly it's some sort of offshoot of Grand Funk, with whom for some reason Frank also found it imperative to collaborate with. Does anybody have any clue as to how this unlikely team-up came to pass?
From: Ebay seller "siestakee"
After Grand Funk broke up in 1976, band members Don Brewer, Mel Schacher, aand Craig Frost formed the group Flint and released this self titled LP in 1978. Frank Zappa and Todd Rundgren appear on this album. Grand Funk's bass player Mel Schacher plays lead guitar on three songs.
Flint
From: Patrick Neve
Here's an unnofficial Flint site with a page full of information:
http://hem1.passagen.se/railroad/flint2.htm
Site maintained by Román García Albertos
http://globalia.net/donlope/fz/
This page updated: 2015-11-18