FZ 1965-69
FZ & Ray Collins Met The Soul Giants
That story has been told many times by FZ, but I think Ray Collins' point of view is interesting. Here he is interviewed by Steve Propes in 1989:
I was living in Pomona again, Frank and I had parted after making records in Studio Z, and it was a period when I was just doing menial work as a carpenter and drinking away my paycheck every week, and I came upon some guys that were building a place called The Broadside—a great club, a great concept for a club—and he had other places and packed the people in. And I used to go there. And they hired a band called The Soul Giants, which had Roy Estrada (who became The Mothers' bass player), Jim Black, drums (The Mothers drummer), a horn player called Davy Coronado, a singer named Dave (I forgot his last name), and a guitar player named Ray Hunt. I guess his name is Ray Hunt—I had forgotten his name until I read it and what Frank said I said about him. But anyway, the club owner—I used to get up and sing. Also, another band that was there was the Three Days & A Night—Two Days—Three Days & A Night, which had Henry Vestine, guitar—
Next part of the story as told to Dave Porter:
[Ray Hunt] used to play the wrong thing behind me—the wrong chord-changes or something—so finally I mentioned it to Roy and Jim, 'cause Roy and I had gotten pretty close by then—what was going on. And Roy said, "Yeah, I noticed it too." So it all came down to the fact that Ray Hunt didn't want to be part of the band, so we just got together after the show one night, and said, "OK, Ray, you're not doing it right—so don't do it." So he said, "Great, so I'm leaving." So I said,"Don't worry about it, 'cause I know a guy that I worked with before from Ontario/Cucamonga named Frank Zappa, and I think maybe he'd like to be in the band." So I called Frank and he became part of the band. But that's very strange that out of all Frank's memory-banks, he should pull out something like that, which isn't true at all, actually.
Of course he refers to the way FZ talks about an actual fight between the two Rays. But when did that happen anyway? The way FZ tells the story of the infamous bust in his book (p. 54-63) is: He was arrested, he spent 10 days in Tank C, then he moved to the Echo Park section of Los Angeles. Next chapter begins with how he met the Soul Giants. The problem comes when he says in p. 68: "On Mother's Day, 1964, the name of the band was officially changed to the Mothers."
If that date is correct, then by the time the bust happened on March 26, 1965, the Mothers should have been existing for almost a year (Mother's Day was May 10 in 1964), and that doesn't fit. Especially when we read what Roy Estrada is quoted saying in Billy James' book (p. 19):
Ray said he knew a guy who played and that his name was Frank Zappa. Ray said, "I'll have him come in. He just got out of jail." Supposedly he had been there for making party tapes with this girlfriend of his.
So clearly FZ met the Soul Giants after his ten days in Tank C, then either the 1964 date is wrong or it refers to the power trio (also called "The Mothers" some times) with Les Papp and Paul Woods. FZ used to refer to the recording of Freak Out! as "1965," when it actually happened in March, 1966, so maybe the band got his name on Mother's Day, but in 1965 (May 9), not in 1964. But that doesn't fit anyway with the fact that in May, 1974, FZ organized a Mothers Ten Years Anniversary Tour, so there's still the possibility that it was the power trio, which then would be considered like the first conceptual continuity step of the band. If that's so, that would explain the sentence that opens FZ's article for Hit Parader in June, 1968:
Although the Mothers have been in existence for about three years, the project was carefully planned about four and a half years ago. I had been looking for the right people for a long time.
Whatever. Here's Jimmy Carl Black on James' book (p. 20):
Anyway, Frank came down and tried out with the band and he liked what we did, and we liked what he did, so he joined. A month later the saxophone player Davey Coronado left the band, leaving the position of leadership wide open. Frank took over as leader, and his very words were, "If you will play my music, I will make you rich and famous."
It seems like during some time the band changed its name to Captain Glasspack & His Magic Mufflers. This is FZ at KPPC, November 1968:
We used to work in Torrance at a really raged place called The Tom Cat, and then after The Tom Cat we go to jam-sessions at a place called Lance, and at that time the band was known as Captain Glasspack & His Magic Mufflers, and they kept throwing us out of those jam-sessions because there's this old pig that play the piano there, it was sort of a mistress of ceremonies, and she was embarassed to introduce us when we wanted to get up and rock out, "You guys gotta be kiddin' with a name like that!"
The Mothers
The above mentioned article from Hit Parader is called "The Incredible Story Of The Mothers," and what I'm gonna do now is try to follow it and see if anything makes any sense in the story of the early days of the band. Let's begin with it:
There were four original Mothers—Ray Collins, Jim Black, Roy Estrada and myself. We starved for about ten months because we were playing a type of music that was grossly unpopular in that area.
If the band got together around April, 1965, and got its name in May, 1965, those "ten months" would have last until February or March, 1966, which is when they must have been rehearsing for Freak Out! at Seward Street, and as FZ says in his book (p. 75), they were still starving then indeed:
We had the best rehearsal hall any band could ever want, but we were starving. We collected soda bottles and cashed them in, using the proceeds to buy white bread, bologna and mayonnaise.
Let's get back in time anyway. In those early days of the spring of 1965 The Mothers were apparently rehearsing in Studio Z, as Roy Estrada says in James' book (p. 20):
Once Frank joined we were playing the top ten even with him. He had short hair. After a while he said he had his own songs he wanted to try out. We said, "Sure, we'll do that," so we started doing that in the studio he had.
The studio had its days counted anyway as FZ says in his book (p. 60):
After I got out of jail I realized that they were going to tear down the studio and widen the street, and there was nothing I could do about it.
FZ then tried to move the operation to Los Angeles. Roy Estrada on James' book (p. 20):
Frank used to drive back and forth to Hollywood. This was when we were still in Pomona. He used to drive to Hollywood to get into the scene, to get to know people.
We can actually hear The Mothers playing in Pomona on the cut Original Mothers at The Broadside from the first Mystery Disc. Now FZ talking about moving to LA on the article:
Then we decided we were going to the big city—Los Angeles—which was about thirty miles away.
And on his book (p. 60):
I moved from Cucamonga into a little apartment at 1819 Bellevue Avenue, in the Echo Park section of Los Angeles, and got a job at Wallich's Music City, a record store in downtown L.A. I worked as a salesman in the singles department.
Once in Los Angeles, things got interesting and FZ and his band started to meet strange people. This is FZ on his book (p. 67):
While I was living in the bungalow (...) I ran into Don Cerveris again. On that occasion, Don introduced me to a friend of his named Mark Cheka, a 'pop artist' from New York's East Village. Mark was about fifty and wore a beret. (...) I had come to the conclusion that the band needed a manager. (...) So, I convinced Mark to take the mysterious voyage out to Pomona (fifty miles east), where he might listen to the Mothers, live, at the Broadside. (...) I told him that if he wanted to manage the group and could get us some gigs to go ahead.
Cheka introduced FZ to Robert Carl Cohen, who was working on his film Mondo Hollywood, and he got The Mothers into the movie. Roy Estrada on James' book (p. 21):
It was supposed to be at a freaked-out party at a house. They filmed it at this big house and that was where we met Carl Franzoni.
I can't hear another guitar on the cut Party Scene From Mondo Hollywood on the first Mystery Disc, so probably they were still the basic four-piece group. FZ was using already the Gibson ES-5 Switchmaster at that time as shown in the Robert Carl Cohen Mondo Hollywood Photo Album.
The Mothers In LA
FZ continues to tell the story of the members of the band in the article:
We had added a girl to the group, Alice Stuart. She played guitar very well and sang well. 1 had an idea for combining certain modal influences into our basically country blues sound. We were playing a lot of Muddy Waters, Howlin' Wolf-type stuff. Alice played good finger-style guitar, but she-couldn't play "Louie, Louie," so I fired her.
Of course that's an inside joke on FZ's side. Here's Alice Stuart herself interviewed by Mike Plumbley for Clearspot (August, 1998):
Actually, Frank and I met in Los Angeles in a coffeehouse. Seems we were both waiting to meet the same person, a great guitarist named Steve Mann. We were about the only people there and we got to talking and when we finally gave up waiting for Steve, ended up leaving together. We had a fast and furious love affair and tried to incorporate music into the equation. His music was so much different than mine that it was destined to end in disappointment. We loved and cared about each other though. That was when I was trying to go from a folkie to a rocker.
FZ continued his searching for another guitar player as he says in the Hit Parader article:
Then we got Henry Vestine who is one of the most outstanding blues guitarists on any coast. He's really a monster. He was part of the group for quite some time.
Probably Vestine was in the band when they played at The Action on Halloween, 1965 (the night John Wayne fixed FZ's hat, as told by FZ in his book, p. 72-74), and later when they went to San Francisco for the first time on November 6, 1965 (date from Charles Ulrich's Frank Zappa Gig List), as Ray Collins said to Dave Porter while talking about drugs:
Henry Vestine, who went on to make Canned Heat, was in our band at the time. He and Frank and I smoked a joint on the way to the airport, I think the first time we were going to San Francisco.
Anyway, he was in the band when they played at the Whisky à Go-Go in November or December, 1965, when Tom Wilson offered them a record contract. FZ on his book (p. 74):
Not long after that [Halloween at the Action], Johnny Rivers went on tour and we were hired as a temporary replacement at the Whisky-a-Go-Go. By chance, Tom Wilson, a staff producer for MGM Records, was in town. He was up the street, at the Trip, watching a 'big group.' Herb Cohen talked him into a quick visit to the Whisky.
And later on the 1968 article:
Tom Wilson, who was producing records for MGM at the time, came to the Whiskey A-Go-Go while we were a five-piece group, while Henry Vestine was still with us.
Still it's not clear if it was Herb Cohen or David Anderle who convinced Wilson to go to the Whisky à Go-Go that night. This is from a recent article by Eric Olsen, posted at Blogcritics.org:
Anderle saw the Mothers at the Red Velvet club and was smitten. He was having a hard time getting anyone at the label to take Zappa seriously when Wilson was hired as head of East Coast A&R. Anderle coaxed Wilson out from New York to see the band, and to Anderle's amazement, Wilson "got them" right away and the band was signed, launching the careers of both Zappa and Anderle.
Next logic step for the band in the LA scene was working at The Trip, and by that time Henry Vestine left the band, as told by Jimmy Carl Black in the liner notes of the Grandmothers' album Who Could Imagine? (1994):
The Mothers were rehearsing at a club in Hollywood called 'The Trip.' Henry Vestine was the other guitar player in the band then. Frank came in with a new score he had just written the night before and presented it to us. Henry took one look at the music and said, "I can't play this shit! I'm quitting an' I'm gonna go join a blues band!"
FZ continues with the changes in the line-up in the 1968 article:
Then Ray, the lead vocalist, quit and there were three Mothers. We hired Jim Guercio, who now manages Chad & Jeremy and produces records for the Buckinghams. He was part of our group for a while.
As FZ says in the Melody Maker interview of 1974, they were still working at The Trip when Guercio joined:
Jim Guercio now with Chicago was in the group for a very short period of time in a club called The Trip, playing guitar (...). I can't remember how he left.
This Trip gig probably took place around the end of 1965 and the beginning of 1966. FZ continues with the members list on the 1968 Hit Parader article:
Also, somewhere along the line, we had hired Steve Mann, who is also one of the top blues guitarists on the West Coast. He wanted to play in the group but he couldn't make the changes and we got rid of him.

Then we hired Elliot Ingber and Ray came back in the band and there were five Mothers.
Meanwhile, FZ was looking for a keyboard player to join the band. He tried old friend Don Preston for the gig, as Preston revealed in James' book (p. 30):
By about late '65, I hadn't seen Zappa for a year and a half or so, and he suddenly turned up at my house looking just the way he did on those early Mothers albums, which was kind of shocking to me because I hadn't seen a lot of long hair at that time. I didn't know who it was at first. He started telling me that they were touring a little bit, and I asked if I could audition for them—which I did. But he just said, "Sorry, Don—but you don't know anything about rock 'n' roll so you can't be in the band right now...," which was true. Right after that I started to get work in rock bands though, even went to Hawaii with one band called the Forerunners. A year or so later I was asked again to audition for Zappa's band, went down and got the job.
With the recording of Freak Out! next, FZ tried more people for the keyboard place. Another one who tried for the Mothers was Mac Rebennack, as FZ also said in the Melody Maker 1974 interview:
Dr. John auditioned for the Mothers before we recorded Freak Out! He came down and when he heard the words to "Who Are The Brain Police?" it scared him and he didn't think that he wanted to do it.
The version of Rebennack himself is a little bit different, as told in his autobiography Under A Hoodoo Moon, written with Jack Rummel (p. 128):
After a bit, I threw in the towel with Sonny and Cher and copped a job playing piano for Frank Zappa. Zappa had just put together his Mothers of Invention band, and I was supposed to be the piano player. I'd always go there to rehearsals with Elliot Ingber, who was a guitar player and a weed gourmet; I'd show up with a joint in my mouth, signifying I wasn't no dope fiend, just a weed head. Elliot would be signaling me behind Frank's back to get rid of the joint. I didn't know what the hell he was talking about, because I was looking at Frank Zappa, thinking this character must have been spaced on God-knows-what. What I didn't know then was that Frank was stone straight—he took no drugs of any kind.
He confirmed to Goldmine in 1998 that he was fired for that reason even before he was actually part of the Mothers (this quote supported by John Hopkins to alt.fan.frank-zappa):
I was gonna be his keyboard player until the time that he fired me out of the band for getting high. And I was like I couldn't believe this guy wasn't high.
But Dr. John did appeared in the Freak Out! sessions on March, 1966 (probably after he was fired, as suggested Charles Ulrich). Jimmy Carl Black recalls that in Billy James' book (p. 24):
That's when we recorded sides three and four. Mac Rebannac, who later became Dr. John, played keyboards on the album although he didn't get credited on the sleeve; Paul Butterfield came down and played with us; Kim Fowley sang "Help I'm A rock"—it was a fun trip.
Probably his contribution didn't even make it to the final mix. This is how Dr. John himself remembers that session in his book:
Anyway, I did a couple of sessions for him, though, everybody in the studio but Frank was wandering around high on acid. Frank had written me this part to play, five or six notes on the piano over and over—not much different than Sonny and Cher. In the background, a twenty-voice choir croaked out monster sound effects, something like "Gggrrrrrrhhhhrrr!" When I had had about all I could take, Les McCann walked in and I asked him to hold down my chair, telling him I had to go to the bathroom. I walked out of there and never came back.
The Mothers Of Invention
Between the recording of Freak Out! (March 9-12, 1966) and the recording of Absolutely Free (November 15-18, 1966) there was a lot of changes in the band. Elliot Ingber got fired, Denny Bruce and Del Kacher came and went, and Billy Mundi, Don Preston, Bunk Gardner and Jim Fielder were added to the line-up. Not necessarily in that order, of course.
Let's begin with Denny Bruce. He was interviewed by Record Collector in 1998 and, I don't know if it was the transcription of what he actually said, or if his memories were a little blurry, but it doesn't make so much sense to me:
Nobody whatsoever would book the band, because we were living in an era when Trini Lopez and Johnny Rivers dominated Sunset Strip. Even when the Byrds came through, Frank couldn't get hired, because he insisted on doing original material. Ultimately he discovered that the way to get hired was to have a band with a danceable beat. I was looking to drum with a group, and his babysitter was a friend of mine. She told him about me, and he said, "This guy sounds great," because he assumed that I had changed my name in honour of Lenny Bruce.
The image pictured is that of late 1965, before the band even had a record contract, and FZ was trying to got his Mothers in the scene. The mention of the babysitter is anachronic of course, because FZ's first daughter, Moon Unit, was born in 1967. Probably he's refering to Pamela Zarubica. On the other side, Lenny Bruce died on August 3, 1966 (but he could have been honoured before that anyway). Denny Bruce continues:
I showed up for an audition with Brian Jones-style hair, and Frank said, "You're hired. I need some young, good-looking guys if I'm ever going to get work in this city. All you have to do is keep a backbeat."

The band arranged an audition at this Hollywood club, and we showed up with an entourage of about 200 people—including the girls who became the GTOs, people like that. It was quite a freak scene. Frank asked the owner beforehand, "What is your definition of a great dance song?". The guy thought long and hard, and said, "Louie Louie." So Frank told us, "OK, we'll give them 'Louie Louie' for 45 minutes, but our version is going to be called 'Plastic People'."
Now that sounds like the band had more status then than in the previous sentence. Miss Pamela of the GTO's didn't met Vito and his freaks until the summer of 1966, but anyway he could have been refering to the Vito dance group. He continues:
I was in that line-up, with Ray Collins, Roy Estrada, Jimmy Carl Black and Elliot Ingber, for about six months. Then I got mononucleosis, and I was replaced by Billy Mundi, who ended up playing on the first album, Freak Out. He was a great drummer, and he could actually read music, which was unheard of in our circles.
Elliot Ingber got in the band probably early in 1966 just in time to take part of the March 1966 Freak Out! sessions, but neither Billy Mundi nor Denny Bruce weren't there of course. Probably Denny Bruce is refering not to the Freak Out! sessions, but the Absolutely Free ones. Ingber was still around in June, 1966, during the Fillmore West concerts with Lenny Bruce, but Ray Collins doesn't mention Denny Bruce in the Band Introductions from The Fillmore West that appear in the first Mystery Disc. There's no room for those six months anywhere. Now let's hear it by Tom Kealey, who wrote an article about Denny Bruce for the All-Music Guide site:
This was an exciting start to Bruce's dream career, but a six-month bout with infectious mononucleosis cost him the opportunity of drumming on Zappa's debut album, Freak Out. Zappa filled Bruce's slot with another drummer, Billy Mundi, who gained job security because he could read Frank's charts, and when Bruce finally recovered, he was the odd man out. Zappa told him he couldn't afford a third drummer, so they parted as friends.
I think if Denny Bruce was part of the band before Freak Out! was released he would have ended up listed along the rest of the former Mothers in the long list of the "Material Contributors" on the inner cover of the album. Anyway being ill during six months does make more sense than being in the band during six months.
The identity of the supposed baby-sitter is revealed at least in an article from the L.A. Times by Roy Trakin (which you can find in the Whisky A Go Go website):
Denny Bruce was an 18-year-old from Lancaster, PA when he arrived in 1963 to attend Los Angeles Valley College in Van Nuys. It was there he met a classmate named Pepper who was a baby-sitter for Frank Zappa's kids and turned him on to the Hollywood scene.
There were still no kids at Zappa's home, but a certain Pepper is there in the Freak Out! list, which only goes to add evidence to the idea that Denny Bruce was probably part of the band during a short time between the release of Freak Out! and the recording of Absolutely Free, probably c. August-September, 1966. Anyway, Elliot Ingber recently (March, 2010) told Charles Ulrich that no one else joined the Mothers while he was in the group.
FZ continues on the Hit Parader 1968 article:
We went to Hawaii right after the album was completed and we worked over there. Then we came back and worked with Andy Warhol at the Trip. It was the show that closed the Trip, as they say. Then we went to San Francisco and played around there and finally . . . uh . . . Elliot had to be fired and there were five. Just before we fired Elliot we had a six-piece band because we had hired Billy Mundi and we had two drummers.
The Mothers played in the Fillmore West of San Francisco with The Velvet Underground a month before playing there with Lenny Bruce, but it's doubtful that they played in the Trip together (see Charles Ulrich's Frank Zappa Gig List).
Probably the replacement of Elliot Ingber was Del Kacher. On the same Vintage Guitar Magazine mentioned before, after he says that he "politely declined" to join FZ's new group, he continues:
Later, he formed the Mothers of Invention, and he asked me to play at several of his concerts while he and his manager, Herb Cohen, were getting a record deal together; it was an interesting experience. Frank employed me to perform with him on the David Susskind TV show featuring a "Freak Out" concert. I met with Frank a few years ago and he mentioned this show to me; I'm still trying to find a copy of it.
David Susskind hosted Open End from 1958 to 1966, but I haven't still found any other mention of the Mothers taking part in that show. Later the show changed its name to The David Susskind Show. In the 1st part of the VPRO documentary Frank Zappa. The Present Day Composer Refuses To Die, there's a scene from a Mothers' gig with Carl Franzoni dancing, and another guitar player with a 12-string guitar: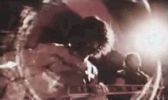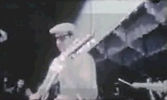 At first I thought that could be Steve Mann because of the glasses, but now I think he's probably Del Kacher, and that the footage comes from the aforementioned TV show. Kacher continues:
He also asked me to play one of his early concerts at U.C. Santa Barbara. During the concert, the smoke machine freaked out everybody, which is what he wanted. My wife was in the audience, and was terrified! She expressed some feelings about that on the way home from Santa Barbara to Los Angeles, which is about 120 miles.
According to Charles Ulrich's Gig List The Mothers Of Invention played at Earl Warren Showgrounds in Santa Barbara on October 29, 1966. Kacher continues:
I did play the Whiskey A-Go-Go on Sunset Strip with Frank . . . without telling my wife where I was that night. We had a ball; we alternated sets with a kid named Lowell George and his band, Little Feat. Playing with Frank in his early days was great.
Of course Lowell George's band at the time was not Little Feat but The Factory. According to Ulrich's list The Mothers played at the Whisky à Go-Go on September 27 and October 2, 1966, and they also played with The Factory at the Shrine Exposition Hall on September 17, 1966. Recently (July, 2005) there has been some discussion about a picture of the Mothers at the Whisky à Go-Go from MusicPictures.com:

Here's a detail of the Mothers Of Invention on that picture:

From left to right, we have Roy Estrada, Jimmy Carl Black, a guitarist which probably is Del Kacher (I don't think he looks like Steve Mann or Jim Fielder), Billy Mundi, FZ, and Ray Collins. There's no keyboard player. In his personal correspondence with Charles Ulrich, Del Kacher said:
After that he [FZ] asked if I would play the Shrine auditorium in LA. There I met Van Dyke Parks, Roy Estrada, and I believe Billy Mundi and Don Preston later. I also remember Carl Black and Ray Collins but I believe Frank changed players according to availability.

We played UC Santa Barbara and a lot of club dates including The Whiskey A-Go Go. (it was the name in 1965.) We also did a TV show called David Susskind Presents Freak Out. We filmed this at TTG studios in Hollywood.
Last minute (July 30, 2005) update by Del Kacher, from his personal correspondence with Charles Ulrich:
Yes that is me with the glasses and conservative cap. That was at the Whiskey in 1965 or 1966. Frank and I had just finished a recording of a song called "Space Boy" in my garage studio in the Hollywood Hills.
And:
Yes, absolutely that IS me playing with Frank on the Susskind show.

In those days I was told I needed glasses since high school and just kept wearing them. It was a midwest ( Indiana) thing to do and Frank thought it was cool to look intellectual, which I really am.

During that time I modified my Gretch duo jet guitar into an electric 12 string.
As for Van Dyke Parks, as FZ said in the Melody Maker 1974 interview:
Van Dyke Parks played electric harpsichord in and out. Van Dyke was not a reliable player. He didn't make it to rehearsal on time and things like that.
But a certain Textus claimed in Splat's site some time ago:
Van Dyke was never in the Mothers. He was on Verve and then went to Warner around the time that the Mothers did the same. I asked him about whether there was any connection when I interviewed him in 96 and he said no.
Anyway, as Jon Naurin pointed out, FZ himself confirmed this particular MOI line-up in an interview published in Teen Beat, December, 1966:
Q: Describe each of the Mothers Of Invention in one word.

A: Ray—Mahogany
Roy—Asbestos
Jim—Mucilage
Del—Acetate
Van Dyke—Pinocchio
Billy—Boom

I don't know about the rest of the group—I don't even know about these guys.
Probably there was no "rest of the group" at all, or maybe he was just refering to the freaks that went with them around. Next one:
Then we hired Don Preston, who plays keyboard instruments—electric piano, electric clavichord, etc.
Don Preston told the story to Billy James for his Necessity Is... book (p. 33):
Right before Freak Out! was released I joined the Mothers. At first it was just the basic band—Ray, Roy, Jimmy, myself and Frank.
Acording to the release dates that Greg Russo gives in his book, Freak Out! was released in June 27, 1966, and the above mentioned Fillmore West concerts with Lenny Bruce, where the band listed by Ray Collins consisted only in FZ, Ray, Roy, JCB & Elliot Ingber, occured in June 24-25, 1966, acording to Ulrich's Gig List. Preston continues:
Zappa always had another guitar player because at that time he couldn't play guitar very well. So he always had a really good guitar player in the early group like Henry Vestine and then Elliot Ingber—both those guys are monster players. Even when I joined the band there was some guy, I don't who it was to this day, but he had like lightning fingers. But he was very, very straight looking and he really didn't fit in with the band. He didn't really know any of us and we never got to know him—so he disappeared real fast.
The guy with "lightning fingers" must have been Del Kacher. Preston specifically told Charles Ulrich that he joined The Mothers before Billy Mundi did, but it seems more likely that both Kacher and Mundi were in the band when he came in. On his thoroughly researched article about the Rhinoceros Story from the Rhinoceros official website, Nick Warburton says about Billy Mundi:
After graduation, he spent the best part of the early '60s in future Byrd Skip Battin's group, Skip and The Flips, who recorded a handful of singles between 1963-1965. From there he enjoyed short spells with folk-rock groups Mastin & Brewer and The Lamp of Childhood, plus a guest appearance on Tim Buckley's debut album, before Frank Zappa poached him for The Mothers of Invention in October 1966.
Warburton (I suppose it's him, as the e-mail address is "BrWarburto") is more specific about the dates in a message quoted in Patrick Neve's pages (now at united-mutations):
Nearly joined Buffalo Springfield in April '66. Joined Lamp of Childhood in May '66 alongside James Hendricks (Mama Cass' husband), Fred Olsen and Rick Tani and recorded a few 45s for Dunhill. Oct '66—appeared on Tim Buckley's debut alongside Jim Fielder, both then joined Mothers of Invention.
Tim Buckley's self-titled debut album was released on December, 1966, and there was Van Dyke Parks playing harpsichord and piano too. Warburton also says on his article about Martin & Brewer (the band where both Fielder and Mundi had played together early that year) that:
Having reunited with Fielder on the sessions for Tim Buckley's eponymous debut album, he was instrumental in bringing Fielder into the Mothers later that autumn.
Don Preston also said to Charles Ulrich that his first concert with The Mothers Of Invention was at the Whisky à Go-Go. The MOI played there a lot of times, but the first known gig there after the two known Shrine Exposition Hall concerts (August 13 or September 17, where Van Dyke Parks and Del Kacher were supposed to have played with the MOI) occured on September 27, and the next one on October 2. Let's get back to Preston's memories of those times as quoted in James' book (p. 33):
I think Jim Fielder got into the band—when he first joined the Mothers he played guitar. Then I got Bunk into the band.
FZ on his side ends his story about the line-ups on the 1968 Hit Parader article with those same guys:
We also hired Bunk Gardner who plays several various horns, and Jim Fielder on bass. (...) Anyway, we finally had a very workable ensemble. The second album was recorded with those eight guys. We just added a trumpet, string quartet and contrabass clarinet on one song.
Let's hear it by Jim Fielder, interviewed by David Callow in October, 1999:
For the original Mastin & Brewer, one time Mastin did not show up for a gig at the Whisky A Go Go club. This made me have doubts, but our drummer Billy Mundy knew Zappa and recommended me. There, I really wanted to specialize in bass but Roy Estrada was already playing. This meant that though I can be heard on all tracks for the Absolutely Free album, it is on rhythm guitar. Don't expect to find my name credited on the album, though. Frank had all my credits omitted from the cover because I moved on to Buffalo Springfield before it was released.
After all this mess, my conclusion by the moment is that Denny Bruce joined the band in late August, then he left and was replaced by Billy Mundi. Then Elliot Ingber was fired, and was replaced for some gigs by Del Kacher. Along those times Van Dyke Parks played with the band in and out (c. September, 1966), and then he was replaced by Don Preston. Later, in late October or early November, Billy Mundi recommended Jim Fielder to replace Del Kacher (as he was not always available), and then Preston recommended Bunk Gardner, who also joined the band just in time for the recording of Absolutely Free.
The Mothers Of Invention 1967-69
Originally I was going to stop right here, but let's get on with the changes of personnel in The Mothers Of Invention just for the sake of it. Early in 1967, after the recording of the album and coming back from playing at the Balloon Farm in NYC, Jim Fielder quit the Mothers to join Buffalo Springfield as he mentioned in the above quoted interview. Then, while talking about the origins of Blood, Sweat & Tears, he says:
Shea Stadium, where the Beatles played, was the first really giant capacity venue, but before the advent of such a size, the best was Bill Graham's Fillmore in San Francisco. I had played there with both Zappa/Mothers and Buffalo Springfield, and since the Blues Project had also appeared, came to know Al & Steve.
According to Chrome Oxide's Buffalo Springfield page, Jim Fielder joined Buffalo Springfield on February 22, 1967, and then according to Charles Ulrich's Frank Zappa Gig List, The Mothers of Invention played at The Fillmore on February 17-19 with the Blues Project. There's only two days between the two, but as Charles said, there's nothing wrong with that scenario. Fielder had played bass before with Buffalo Springfield around September and October, 1966, anyway.
Now without Fielder, the band went to NYC again to perform at the Garrick Theatre in Greenwich Village. According to Ulrich's Gig List they were playing there on and off from March 23 to at least September 5, 1967. One summer day singer and piano player Sandy Hurvitz joined the MOI, as she's quoted in the liner notes from the 1994 Edsel's edition of Sandy's Album Is Here At Last (1968):
When I went to hear the Mothers (flautist) Jeremy Steig was opening that night. It was the only concert I ever heard on acid and I ended up being in both bands. (...) One day Don (Preston) was not feeling well and a new electric keyboard had arrived. Frank had heard somehow that I played a little and since Don was ill he asked me would I play the keyboard a little bit for him.

The only things I knew how to play were some songs I had written. Frank had sort of stepped off the stage to hear the sound of the piano and when he heard me playing and singing my songs he jumped back up and asked me to follow him. He said, "Come into my office," and then said "How would you like to be a Mother?" And I said "Sure."

One of Frank's jokes was that he liked to use opposites to call people. Like Suzie Creamcheese, another of his characters was a real bitch. Her name was (Pamela) Zarubica—and let me tell you she was a real Zarubica. So she had this attitude and he called her something soft—Suzie Creamcheese. I was real nice and sweet so he called me Uncle Meat.

I opened for everybody at the Cafe Au Go Go, next door to the Garrick. I did three sets a night there, three sets a night with the Mothers and three sets with Jeremy Steig & The Satyrs—nine sets a week for fifty dollars a week.
Her opening set was just playing her own songs, but her number as Uncle Meat with the Mothers of Invention was a little bit different, as described by Doon Arbus in a 1967 article:
In the middle of the show Zappa introduces "This strange little person in her mod clothes," who is called Uncle Meat. She is a very young, expressionless girl with silky hair, who sings, sometimes in duet with Ray. They stand with their arms around each other rubbing chests and looking tender and mournful. They even dance with each other, separated by a century of style. Uncle Meat also gazes through a kaleidoscope or rattles a hypnotic rhythm on the tambourine or parries Ray's carrot swordplay using a lettuce leaf for a shield.
And here's Sandy (aka Essra Mohawk) in the liner notes again:
After a couple of months of it I said, "Hey I really don't want to be Uncle Meat!" and Frank said, "I'm sorry, but I must insist you are." And I said, "Well excuse me. Here I thought you were Frank Zappa the wonderful musician and now I find out you're God and you're going to tell me who I am." So a few days went by and he said, "Okay you don't have to be Uncle Meat. If you don't want to make money out of the name I will."
On those 1994 liner notes, Neil Slaven says that Sandy went with the Mothers on their first European tour, from late September to early October, 1967, but she denied that to Patrick Neve:
I did not go on this tour. Wish I had but I wasn't invited. Actually, I didn't know a thing about it till I read about it on the Edsel liner notes almost 30 years after the fact.
Anyway, there was a new member for that tour, Ian Underwood. His story is well known, as he told it himself on Ian Underwood Whips It Out, from Uncle Meat:
One month ago I heard The Mothers of Invention at the theater. I heard them on two occasions, and on the second occasion I went up to Jim Black and I said, "I like your music, and I'd like to come down and play with you." Two days later I came up to the recording session, and Frank Zappa was sitting in the control room. I walked up and said, "How'd you do, my name is Ian Underwood and I like you music and I'd like to play with your group." Frank Zappa says, "What can you do that's fantastic?" I said, "I can play alto saxophone and piano." He said, "All right, whip it out."
Ian appears on the cover pictures from We're Only In It For The Money, and according to Kees de Lange on his article about Hendrix & Zappa on UniVibes #27, that photo session took place on July 18, 1967. So Ian probably joined the group earlier that month. FZ says in the liner notes from We're Only In It For The Money, the Mothers were recording at Mayfair Studios, NYC, around August and September, 1967, but it seems like the sessions started in July. There was another old unofficial member who became an official member for that European tour. Motorhead explains (on Billy James' book, p. 57):
I was with the Mothers in 1967 when we did the first trip to London, and that was when they officially put me into the band. I was taking care of the equipment, and they couldn't decide if they wanted me as equipment manager or as a musician in the band, so they decided to make me a musician who took care of all the equipment.
Ray Collins went to the European tour also, but he isn't featured on the cover of We're Only In It For The Money, which means he probably left the group around July, and came back around September for the tour. But it seems like he quit again after the tour, as apparently he didn't make it to the first Apostolic sessions. He was back for the early 1968 Apostolic sessions for Uncle Meat and Cruising With Ruben & The Jets though. Don Preston also appears listed on the cover of We're Only In It For The Money as "retired." Let's hear his explanation (Necessity Is..., p. 63):
I decide, fuck all this shit in New York, I'm going back to L.A. to my wife and kids. So I went back to L.A., found out where my wife was living, and this big guy answered. And I said, "Fuck this shit too." So I called Frank and said, "Let me back in the band," and flew back to New York. I was gone for about a week, but during that week, they did the liner notes.
On December, 1967, Billy Mundi quit the band to join the new Elektra supergroup, Rhinoceros. This is how it happened as told by Nick Warburton on his Rhinoceros article:
Mundi became an integral part of The Mothers' line-up and is featured on the classic albums, Absolutely Free and We're Only In It For The Money. Eventually however, he became disillusioned by the band's financial plight and, living in dreadful conditions in New York's Chelsea Hotel, was ready to jump ship by December 1967. As Mundi recalls, "I was on a short break from the Mothers and went to New York to speak to Jac Holzman. He wanted me to check out a group of musicians that Elektra had corralled together to do something . . . I told him I had a few more dates to do and would fly out to LA and see. I did and I stayed. I began rehearsing and joined."
Mundi was replaced in NYC by Arthur Dyer Tripp III. This is from an article about him on The Sun Herald, from August, 2000:
Tripp started music school in 1962 and played with the Cincinnati Symphony as a student. After moving to New York City, he met Frank Zappa and began playing with Zappa's band of classically trained rock musicians. "There was a lot of improvisation," Tripp said. "I thought I'd died and gone to heaven."
As listed in Charles Ulrich's Frank Zappa's Touring Bands pages, Ray Collins left the band definitely (except for his return in 1970) sometime after the New York gig on August 3, 1968. The Mothers Of Invention, now without Collins, went to Europe again from late September to late October, 1968. Then upon their return they were joined by two new members for the November 8 concert at Fullerton, CA (the one that appears on Our Man In Nirvana, from Beats The Boots II), Buzz Gardner and Lowell George.
By that time Cal Schenkel was working on the cover for Uncle Meat, and he had to add the new members on the last moment. From the way he put their names we can almost say who came first (even they joined the Mothers around the same time): "GARDNER" is handwritten on the original collage, and "GEORGE" is handwritten later directly on the print. Anyway, here's Buzz Gardner recalling how he came into the band in Billy James' book (p. 76):
I used to take Bunk to rehearse at Frank Zappa's house. As I knew Don and Bunk, I had a few conversations with Frank. At that time they were going on tour in Europe. Frank told me I would be added to the band after they came back.
And here's Lowell George, interviewed by Andy Childs for Zigzag magazine, March 1975:
I got into The Mothers to replace Ray—an impossible job, because no-one can replace Ray. He's a singer par excellence and has a sense of humour that I couldn't hope to get near. He did amazing things, very very funny things. Well I wound up playing more guitar than singing. I was initially hired to be the singer because I guess Frank thought I could sing, but I really ended up playing more guitar than singing. We wound up doing a lot more instrumental stuff. I appeared on a couple of albums although I didn't get credited for the albums I appeared on, I got credited on other albums, because at that period everything was sort of in a state of flux that those moments were never chronicled. No-one ever scribed who did what and when.

I sang on "WPLJ," and I played on "Hot Rats", and I sang something else. I wasn't on "Uncle Meat" although my photograph was. Very strange things occurred at that period. I'm also on the 12-album set that Frank planned to release. I think I have half a side. I do a border guard routine. I'm a German border guard interviewing people as they cross the border. And I think I play one long relatively lame guitar solo, almost half a side. One of these days Frank will put that thing out—the Xmas album—that was when it was supposed to be for awhile. But nobody will take it. Nobody wants a 12-album set. It'll probably cost 30 bucks or something, and not many people will want to spend 30 bucks on a 12-album set of the history of The Mothers Of Invention. What he might do is make it a limited edition.

Russ Titelman was starting a publishing company and he asked me if I wanted to co-publish the tune ["Willin'"] with him and see what he could do with it. So I recorded it and went on the road the same day with The Mothers and was gone for about five weeks I guess. Then I came back and nothing happened, but somehow a demo of the tape got out and it was the rage of the Troubadour.
Lowell George takes on the story in an interview for the Australian Broadcasting Commission FM (c. 1978):
What exactly happened when you submitted "Willin'" to him [FZ] as a song for the band [The Mothers] to play?

I never did. I was always smart enough to not submit it. But he did hear it once, and a few days later I was offered to start my own band. Which was a nice way of firing me, I think. (...)

"Willin" was a demo I did when I was in the Mothers. Matter of fact I did it the morning before we left for Passaic, New Jersey, or someplace like that.
The last known gig of Lowell George with The Mothers is Appleton, WI, May 23, 1969, and the only known New Jersey gig with him was actually in Madison, February 15, 1969.
The end of the original Mothers Of Invention came a little later in August, after the European tour. FZ explained it on an interview by Jerry Hopkins for Rolling Stone ("Oh, it must be true!") on October, 1969:
It all started in Charlotte, North Carolina. We'd been booked by George Wein on a jazz concert date as bait to get the teenaged audience. We went into a 30,000 capacity auditorium with a 30-watt public address system, it was 95 degrees and 200 percent humidity, with a thunderstorm threatening. It was really horrendous.

After that I had a meeting with the group and told them what I thought about the drudgery of grinding it out on the road. And then I came back took to LA and worked on Hot Rats (an upcoming solo album). Then we did one more tour—eight days in Canada. After that I said fuck it.

I like to play, but I just got tired of beating my head against the wall. I got tired of playing for people who clap for all the wrong reasons. I thought it time to the people a chance to figure out what we've done already before we do any more.

The last live Mothers performance was in Montreal. The last 'otherwise' performance was a television show in Ottawa the following night—August 18th and 19th.
Original article & compilation by Román García Albertos © 2003
http://globalia.net/donlope/fz/
This page updated: 2017-02-03